Homemade Indian food is not hard. The trick is having the right ingredients at your disposal. I barely cooked before Ravi, and when I learned to cook it was Indian cuisine. We now say the best Indian food is our own kitchen. The trick is having the right ingredients at your disposal. To be ready to conquer Indian cuisine you should find and become familiar with your local Indian grocery.
Indian markets carry fresh produce, generally less expensive and better variety than the local grocery store. If you are vegetarian or just curious about veg options, you should be shopping in an Indian grocery store. The variety of vegetarian and vegan dishes is enormous.
Every week we go to the local Indian grocery for special treats and ingredients. It's a tradition and we look forward to it. If you have never been to your local Indian store, you are missing out. Why? First of all, it can be like stepping back into Indian. Indian music is playing, Ganesh sculptures are on display, and Bollywood videos may be playing.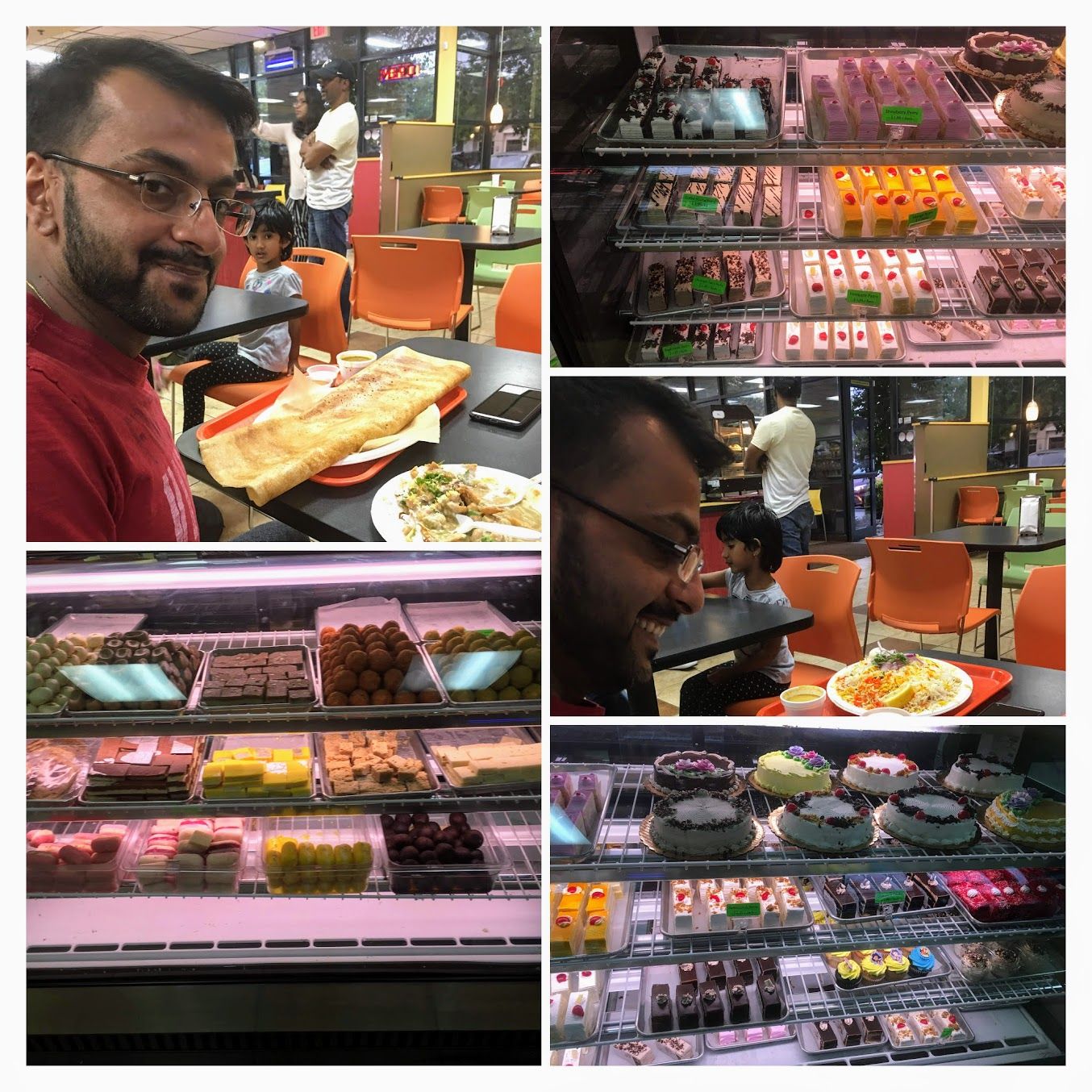 Here is our list of 5 ingredients/items you are missing out on if you don't visit your local Indian grocery.
1. Lentils
Lentils or dahl is a staple of the Indian diet. Not only healthy and delicious but this ingredient is cheap! Every type of dried lentil and bean imaginable will be available at a fraction of the cost. Varieties include chole (chickpeas), masoor dal (red lentils), mung dal (yellow mung beans), and toor dal (yellow lentils) to name only a few.
2. Restaurant (authentic Indian food!)
Most Indian groceries have an attached restaurant! Never grocery shop hungry again. This will not be your typical Indian buffet. In fact, we find the attached restaurant serves more authentic Indian food including chaat and dosa (a savory Indian pancake). We go and we feast!
3. Ghee, paneer, and dairy
Ghee or clarified butter is starting to find its way into regular stores and farmer markets although quite pricey. This product will be exponentially less expensive at an Indian grocer. Additional dairy item include paneer (Indian cottage cheese) and fresh yogurt without gelatin or other added preservatives
4. Spices
At a normal grocery a small bottle of cardamom can easily cost $15. Not at an Indian market. Bags of spices are significantly cheaper. Yes, not small bottles but bags of spices that cost less than those tiny bottles found at a mainstream grocer. Keep it spicy without breaking the bank!
5. Ice Cream
Yes, ice cream, and not your typical flavors. Sandalwood (Chandan), basil (Tulsi), Chickoo, Kesar Pista (kulfi), Anjeer Badam, Litchee, Tarmind (Imli), Coconut, Kala Jamun, and the list goes on.