The capital and largest city in Austria, Vienna is known for the architecture, coffee-house culture, and music scene. Good fortune brought us to Vienna for a splendid 7 days.
The Habsburg monarchy made Vienna their home for more than six centuries leaving the Hofburg palace complex behind. Additional palaces include the Schloss Belvedere, the Habsburgs' 1441-room summer residence, Schloss Schönbrunn, the neo-Gothic Rathaus (City Hall), and the Ringstrasse encircling the Innere Stadt (inner city).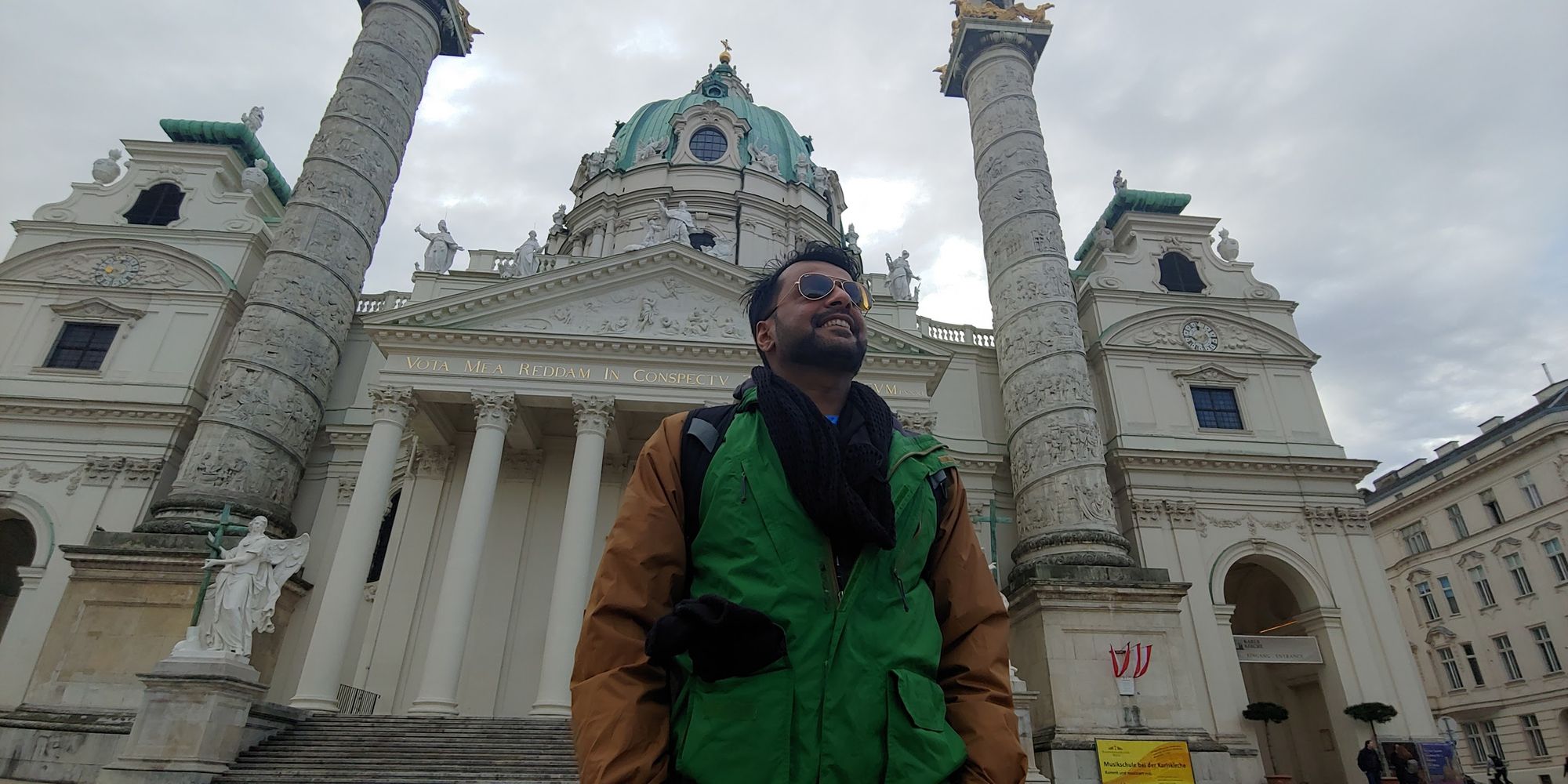 Even at home we prefer the simplicity of a hike and good home cooked food. Although Vienna can offer 10 euro cocktails and 30 euro dinner plates, we were interested in findings the soul of a city. We were told the real Vienna can be found on STEPHANSPLATZ, SCHÖNBRUNN and MARIAHILFERSTRASSE. A seven-week list includes:
-Eat Sachertorte at Cafe Central next to Stephanplatz.
-Take a trip on the hill of Schönbrunn.
-Walk through through Mariahilferstrasse all down to the museums and Volkstheater.
-Visit Heldenplatz in fron of the Habsburg palace, taking a pause on some world famous apple strudle and exchange words with people there.
-See the Neue und Alte Donau.
-Take a walk or use the bus to Kahlenberg, from which you can have Vienna "on your hand" with a beautiful panorama of the city.
-Stop by Favoritenstrasse where you can see "a thousand nationalities on one place at the same time".
-See Schwedenplatz where there are cool graffities and an excellent place for a walk.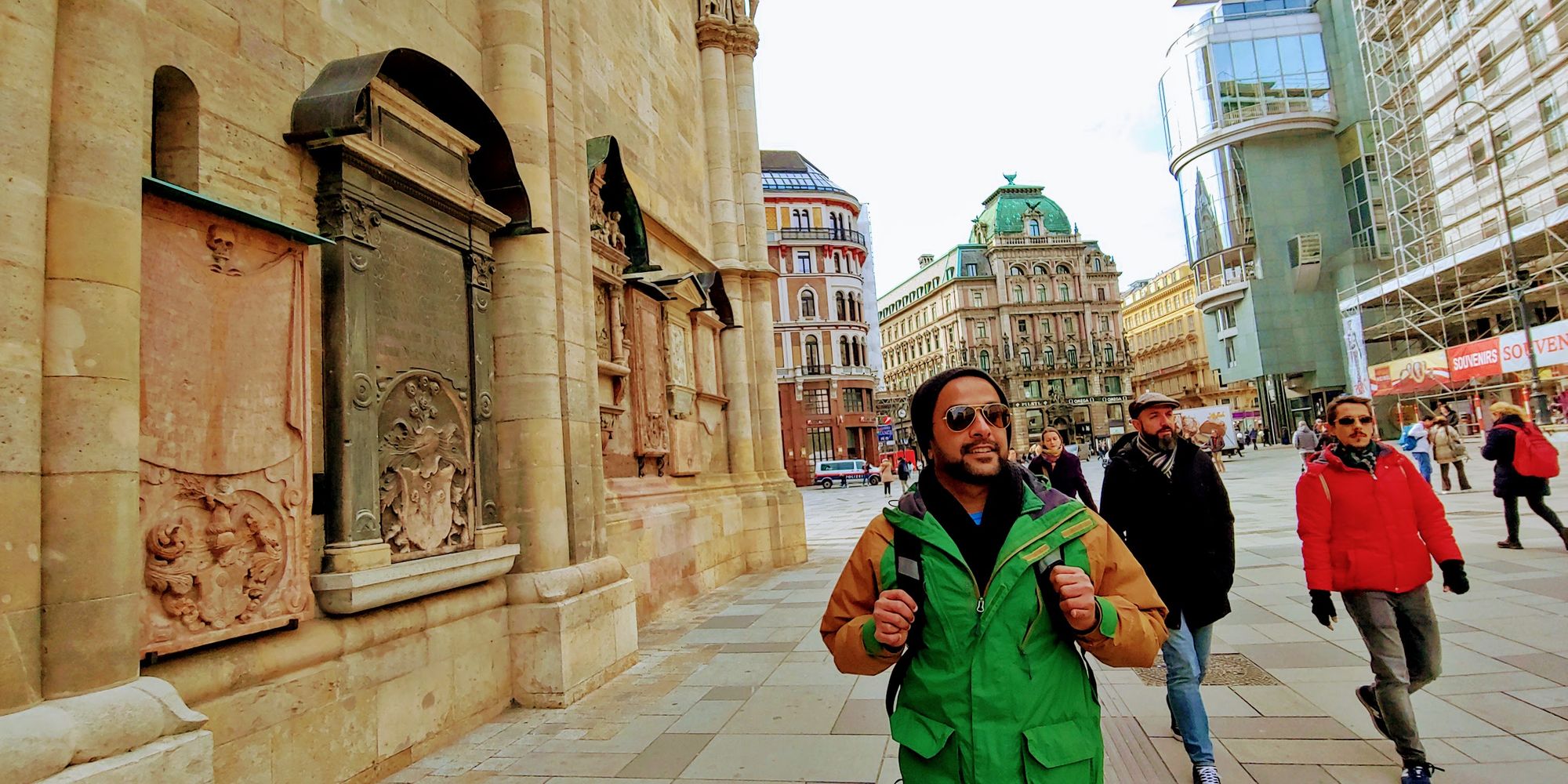 Austrian State Hall
We are not museum people. We love to continue our education on a daily basis but quiet museums crowded with people just isn't our style. However, Vienna is a museum city and when in Rome (or Vienna!)... Before we left, we made ourselves choose one.
The State Hall of the Austrian library in Vienna, Austria offers an opportunity to experience Baroque architecture. Intricately decorated dome and numerous frescos demonstrate the imperial flair of this former Court Library, originally built in 18th century. Our favorite theme was the danger of ignorance and important of education. A theme that corresponds with our own: never stop learning.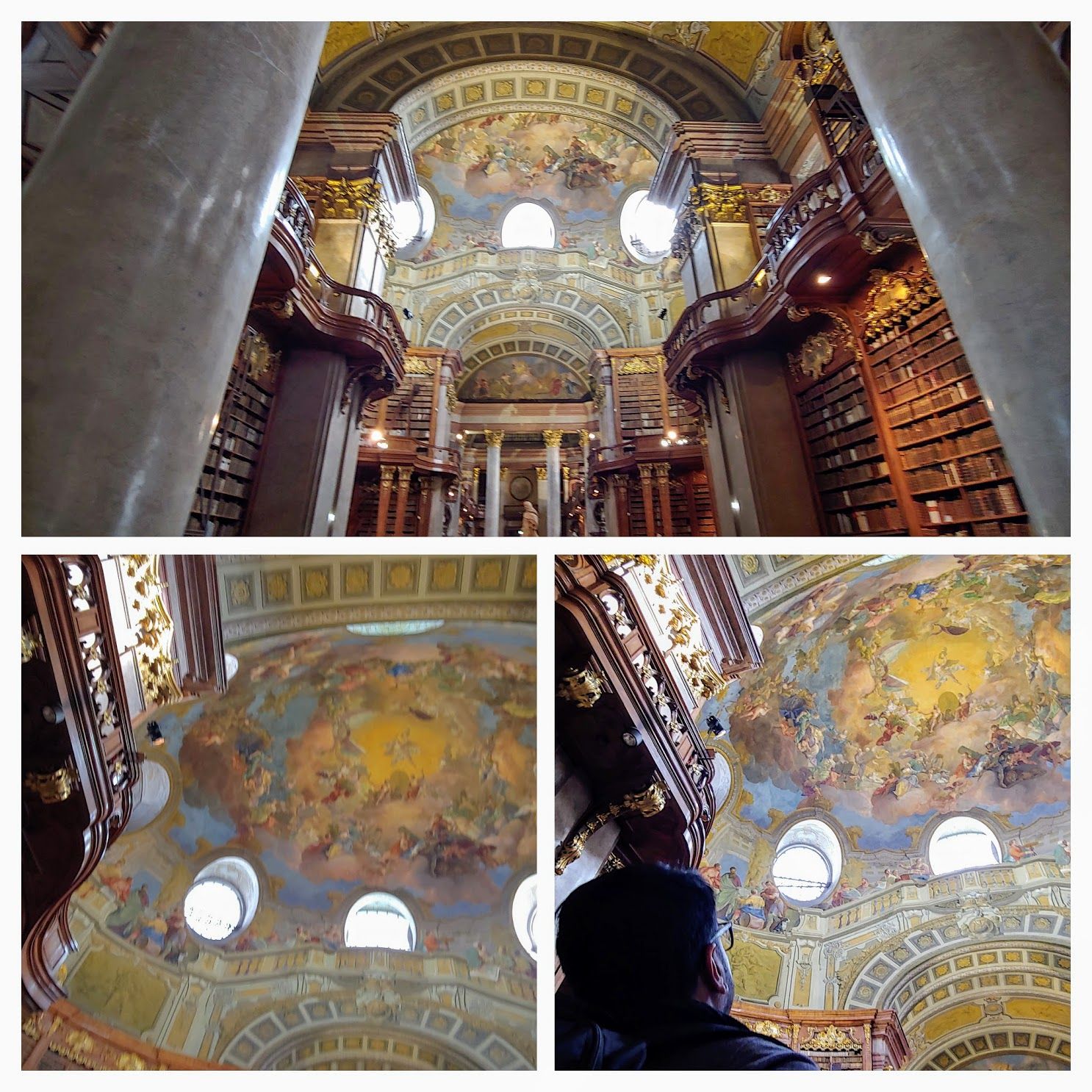 Transportation
Vienna has a well-developed public transport network. Buses, trains, trams and underground lines which take you anywhere in the city includes:
-29 trams
-127 bus lines (24 of which are night lines operating between 0.30 am and 5 am)
The Wiener Linen vehicle fleet currently consists of over 500 tramcars and more than 450 buses. A single ticket costs EUR 2.40. We arrived Monday and left Sunday allowing us to make use of a week pass (only valid Monday to Monday) for under 20 Euros. We also purchased a roundtrip pass on the CAT train to get us to and from city center from the airport which is outside of Winer Linen. The CAT train bypasses the city traffic and gets you into city center in under 16 minutes.
There are no ticket barriers at stations and no formal ticket checks on trains, trams and buses. You just hop on and off unchallenged. Honor system!
An Artistic Waste Plant?!?!
Vienna's power plants not long creates clean energy, but provides the city skyline with art. Spittelau waste incineration plant was given its color and design by eco-architect Riedenscreich Hunderstwasser following a fire in 1989. Since the redesign, the former utility building combines waster, energy and art. Visitors can tour the plant, gaining insights into Vienna's waste, recycling, and disposal system with environmentally friendly generation of thermal heart and hot water.
Spittelauer Lände 45, 1090 Wien
http://www.wienenergie.at
+43 0800 500 770
tour@wienenergie.at
Am Hof is one of the oldest and most historical squares in Vienna and served as part of the Roman Army Camp Vindobona. It is worth a quick stop if you are strolling round the inner City or Ringstrasse. It was formerly the site of a Roman garrison, jousting tournaments, market and place of execution. It is dominated by the Baroque church.
In centuries past it was the also the location of 12th century castle grounds, a courtyard for jousting tournaments and a market square in more recent centuries. The square has beautiful buildings on each side. Best time to visit is during Christmas market season.
Getting There
The power of the blue (American) passport is strong. Going to Europe is as easy as buying a plane ticket. Non-US citizens, however, are required to obtain a VISA to enter the Schengen Area. This will require an in person visit to a consulate. We share our tips in obtaining our visa here.
Slovakia!
Bratislava is a beautiful, friendly city for an adventurous traveler. We wandered away from Vienna just for day, an easy task given the amazing public transportation syndrome. Only an hour train away from Vienna, the old city center is gorgeous, the old city center so small that you can walk in a day will a trip to the fort and back down to the Danube bank. This was easily our favorite day during a quick week long work trip to Europe.