Day 1 Quito
The capital city of Ecuador, Quito is situation high in the Andes. Modern and not so modern apartments buildings creep partly up the mountains. The roads can be chocked with traffic so time must be budgeted accordingly. This city offers a starting point should you be headed to the Andes, Ecuadorian rainforest, of Galapagos Islands.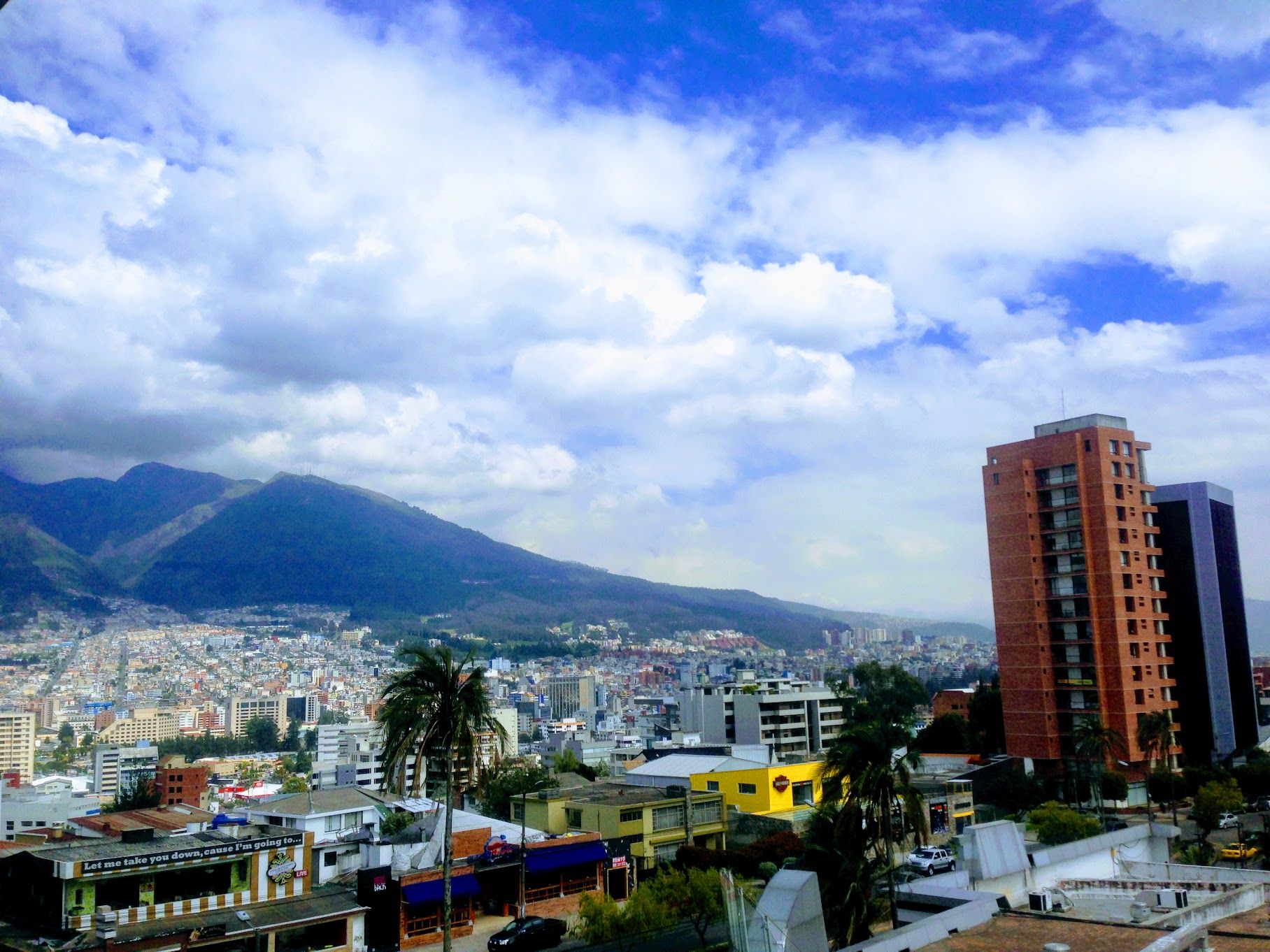 Day 2 Papallacta Hot Springs
Journey to the Papallacta Hot Springs. Located in a cloud forest at 10,800 feet elevation approximately 55 miles outside Quito, this is a local Ecuadorian secret. I traveled with a small group of 8 and we were the only ones there in April! *
A world class spa at the hot springs is actually quite affordable. We stayed at the Hotel Termas de Papallacta. When we arrived, the setting could not have been more serene with mist all around the base of the Andes.
Right outside the hotel rooms are numerous hot pools, surprisingly without a sulfur smell. Although there are public hot pools in the area, I did not see the need to use them given the lovely hot pools right outside my room.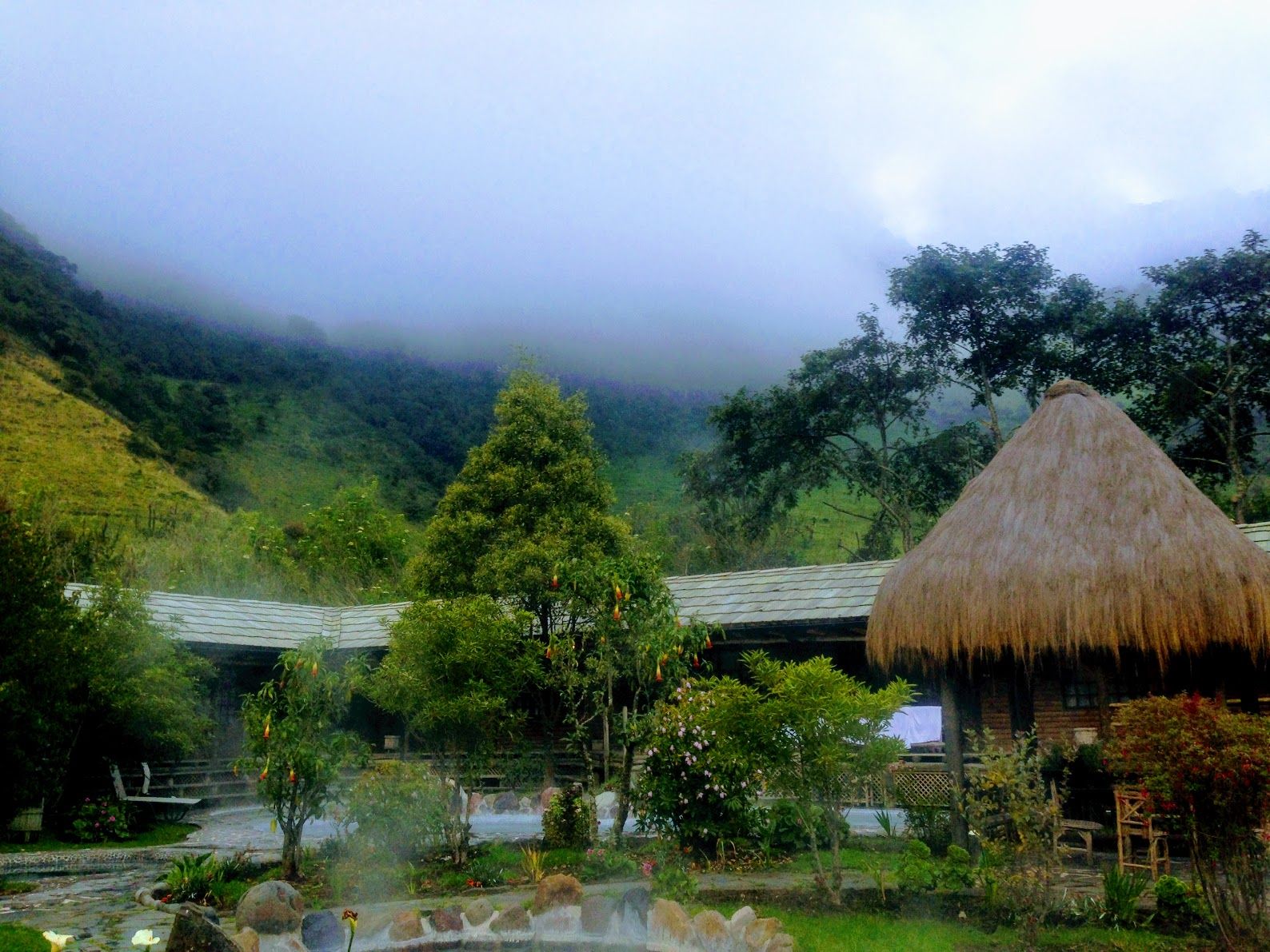 Day 3: Banos
Located in the central Andes highlands, Banos offers the opportunity to hike and bike amongst numerous waterfalls, soak in hot springs, and stroll along the colorful streets exploring the cathedrals and plazas. The nearby Tungurahua Volcano is still active and you will be able to see the spurting lava at night.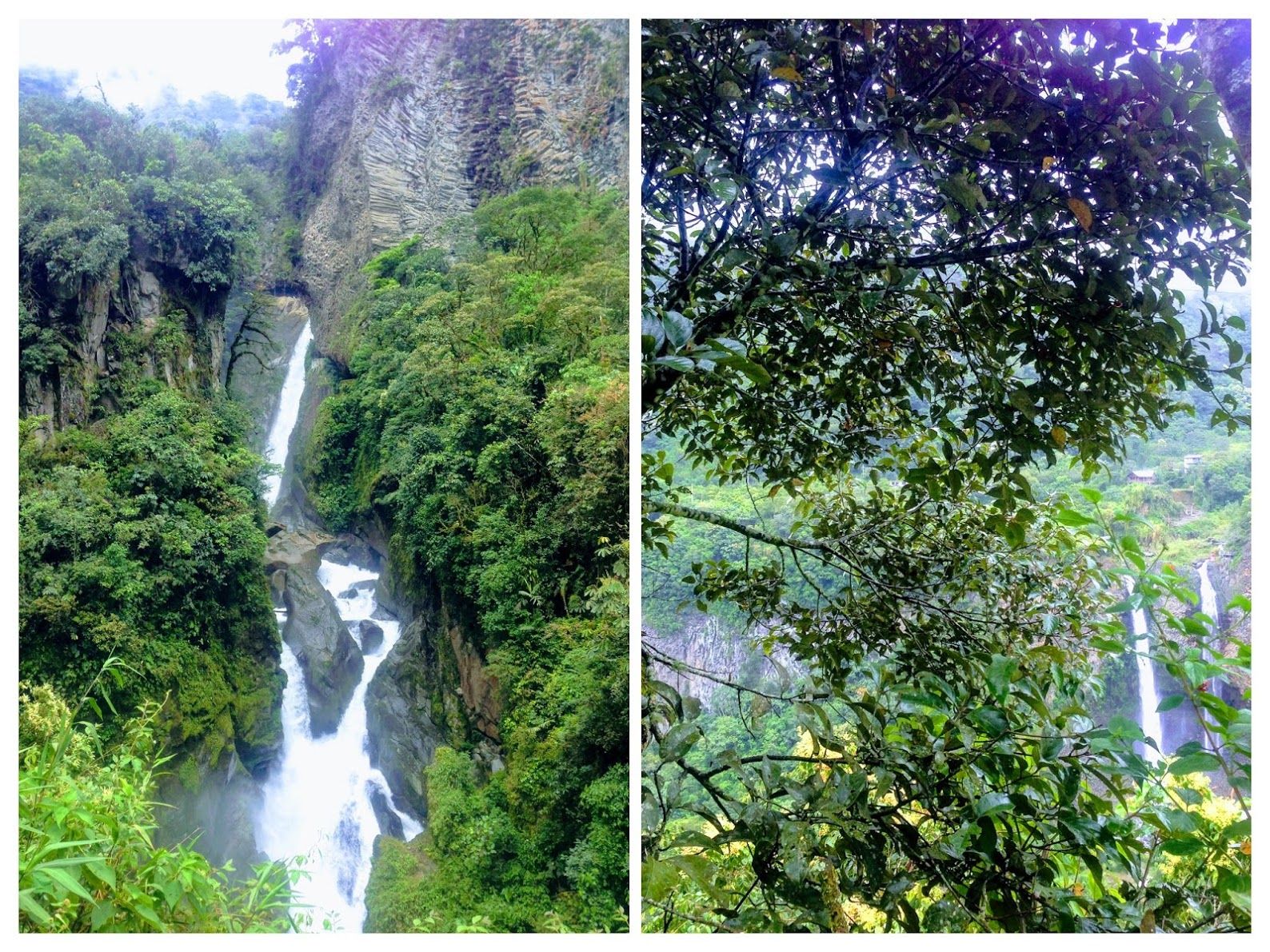 Day 4 Otavalo
The attraction of many travelers and visitors to foreign countries is the traditional open markets. Although souvenirs can be overrated, traditional open air markets are hard to resist. Whether or not you come to spend, go for the experience. In Ecuadorian markets the food is fresh, the colors vibrant, and the experience authentic. Bring small bills, learn some basic Spanish (uno, dos, tres….cuanto es?), learn to negotiate, and bring a bag. Although I insist on packing light, I somehow managed to pack a vibrant wool blanket into an already full 55-liter backpack on an amazing tour of Ecuador four years ago.
The Otavalo markets are a way to experience traditional Ecuadorian culture. The biggest day for both gringos and locals is Saturday. Walk up early and watch the bargaining begin. That's right, 530 am to make the sunrise. Find yourself on the grassy knoll over the town's bridge and watch chaos of the local market begin.