Driving halfway across the country to our new home, we passed thru the Columbia River Gorge, a canyon created by the Columbia River measuring over 80 miles in length and up to 4,000 feet deep. Here, the Columbia River divides the state of Washington from Oregon.
The Gorge's climate transitions between temperate rainforest and dry grasslands, the rainforest area definitely our favorite for its many waterfalls.  There are over 90 waterfalls on the Oregon side of the Gorge alone.  Although Multonomah Falls may be the most famous of these at 620 feet high, there are many more just as beautiful.  What the these waterfalls may lack in height, the they make up for in accessibility.
Take your camera and find a waterfall to capture.  You won't be disappointed.  If you are, there are 89 other waterfalls to try.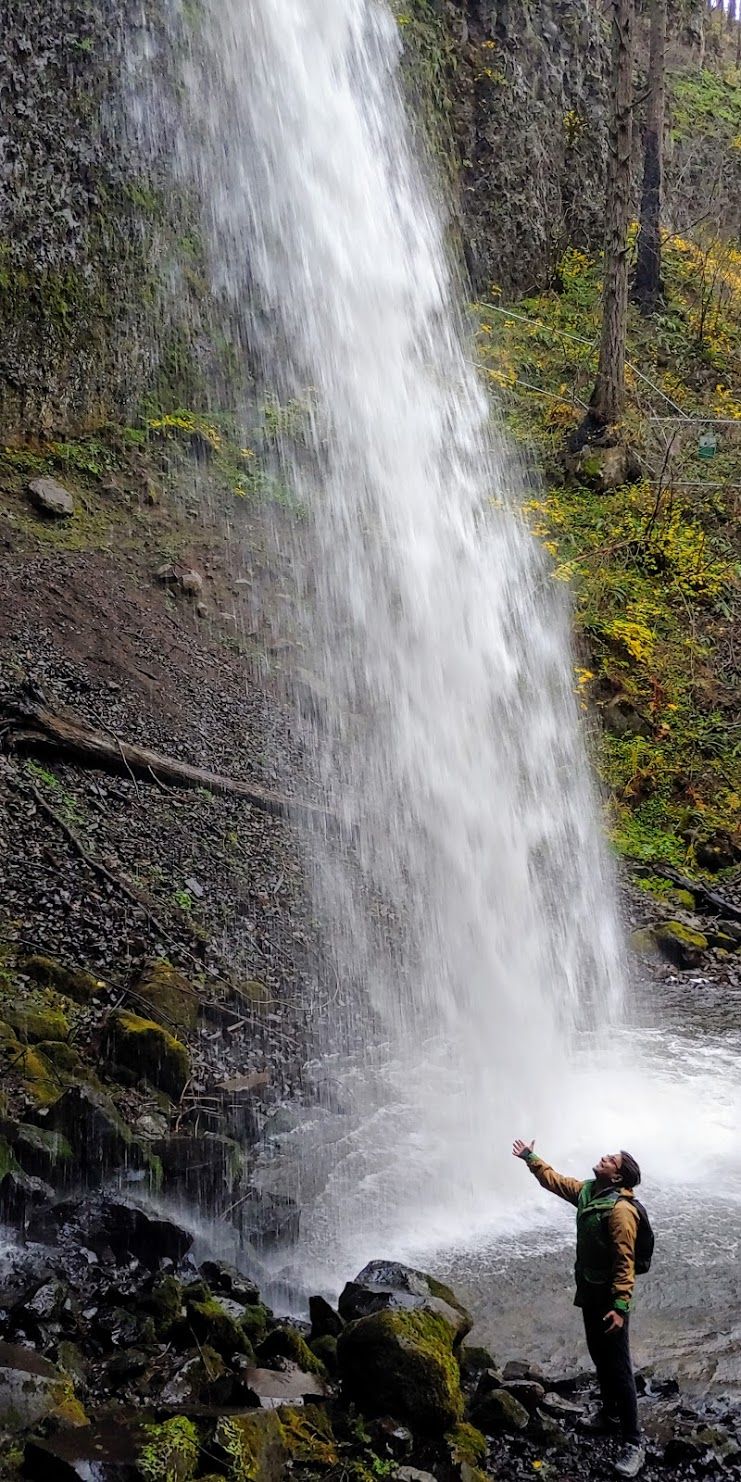 Vista House
An octagonal rest stop & observation point overlooking river & mountains originally built in the early 1900s, Ravi thinks this is the best view near Portland. Take the Old Columbia Highway to the top. Stop by Bridal Veil Falls, Latourrel Falls, and Angel's Rest on the way up to the lookout point!