Established in 1907 and still standing as one of the oldest continuously operated public markets in the United States, Pike Place Market is a must for anyone visiting Seattle. Visitors beware, it will be crowded! Ranked as the 33rd most visited tourist attraction in the world, more than 10 million people visit annually.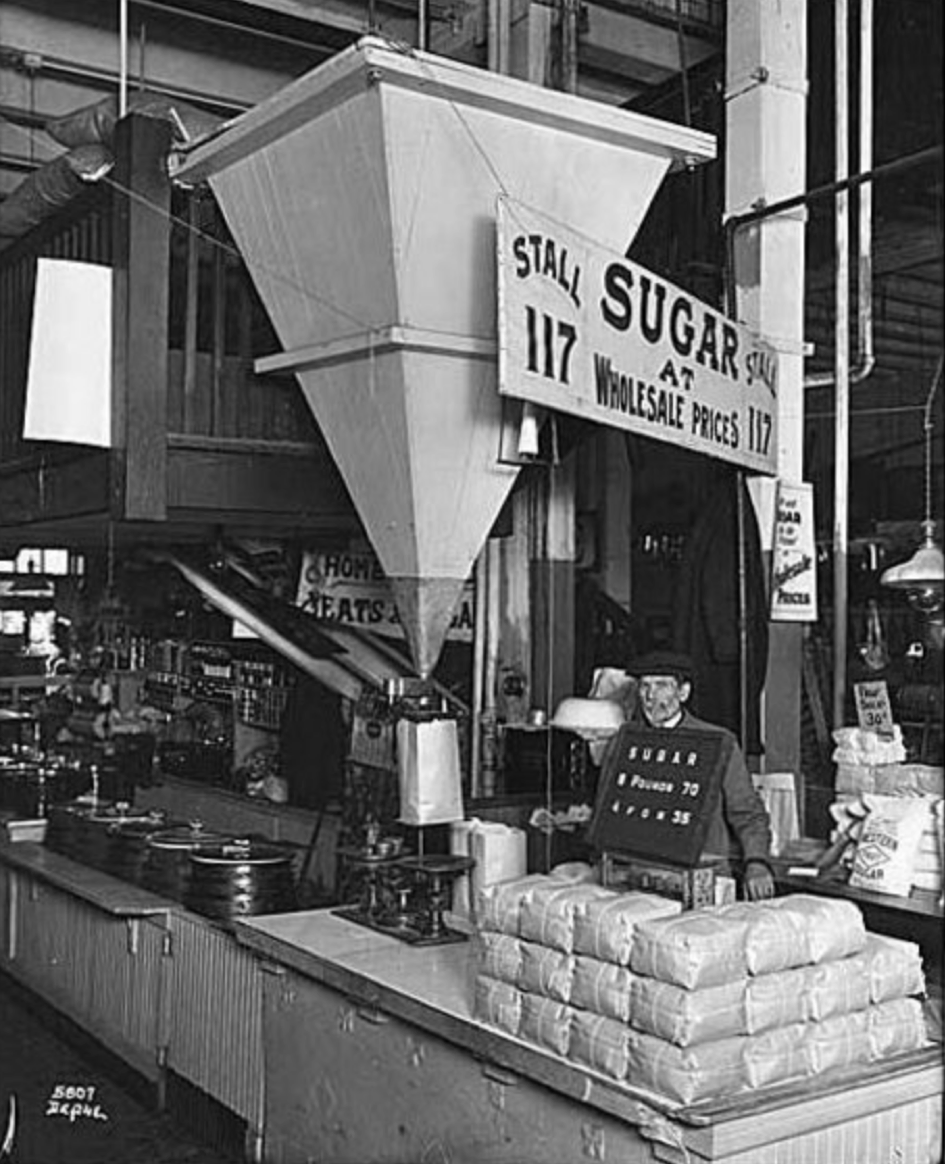 As new residents of the Pacific Northwest, we have been three times, each time very crowded but always worth the trip. Here are these tips to know before visiting.
Parking is scarce. We recommend public transportation or taking the beautiful city of Seattle by foot if you are staying nearby. If you must drive, a parking service such as Spot Hero is can save time and money. We utilized this service as we were staying out by the airport and it saved us. We received excellent parking in a valet garage for less than $10.

Strategize and beat the crowds. Try to visit on non-holidays and weekdays, specifically before 12 pm. The best we could do was a Friday afternoon in mid-November. Although the Market was certainly busy, we were able to move through the stalls freely.

Visit in the winter but dress warmly! You may avoid the larger crowds but feeling cold can hamper a great outing. I love the Pacific Northwest in the winter, rain and all. There is a peaceful ambiance about Pacific Northwest winters to us. However, the dampness can amplify the cold.

Enjoy the views. Pike Place Market overlooks Elliott Bay waterfront.

Come with an empty stomach. There is an incredibly amount of delicious food to try with over 80 restaurants. Our stomach always gravitate towards Indian food so a stop at Saffron Spice stall is always a must. However, we also have many more stops on our list.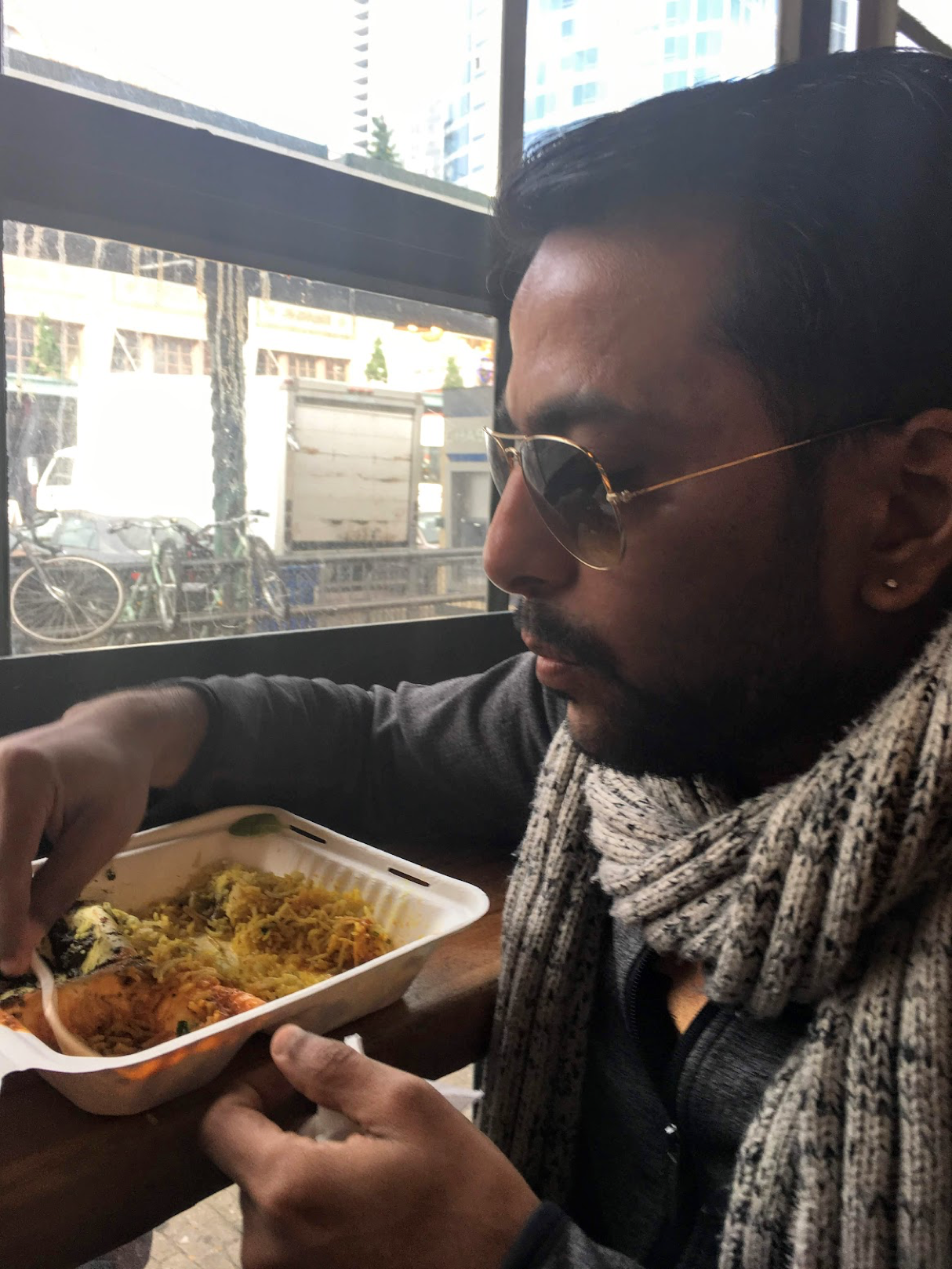 ---
Restaurants and food vendors
There are too many restaurants and food vendors to mention. As such, we will just list our top four. The fun of the market for visitors, especially first time visitors, is exploring and findings new foods and treats on the way! So go without plans and stop when you want.
Saffron Spice is always a stop for us. No fuss, easy grab and go with delicious Samosa's, Ravi's favorite. The stall is located right in the Market by the fish throwers, so it's very convenient and close to the action!
206-682-2593 | www.saffronspice.weebly.com
93 Pike Street, Seattle WA 98101
Mon - Sat 10 am - 6
Daily Dozen Doughnuts is located right next to Saffron Spice. How convenient! Who doesn't love donuts? There will be a line but it will move fast.
206-467-7769
93 Pike St, Seattle WA 98101
Mon-Sun 8:30 am - 5 pm
Kastori Grill serves Indian (our obvious favorite) but also Nepalese and Tibetan foods. If you have more time to sit down and want Indian, this is a great choice. Located in the Fairmont Building.
206-441-5456 | www.kastoorigrill.com
94 Stewart St., Seattle WA 98101
Mon - Thurs 11 am-10 pm, Fri - Sat 11 am-11 pm, Sun 10 am-10 pm
Ellenos Greek Yogurt was started right in Seattle. The milk is sourced fresh from LOCAL farmers. Delicious toppings on 100% natural.
206-625-5006 | www.ellenos.com
1500 Pike Pl, Seattle WA 98101
Mon - Sat 9 am - 6 pm; Sun 9 am - 5:30 pm
The Original Starbucks is at Pike's Place Market, Right?
The original Starbucks opened in 1971. The original address was 2000 Western Avenue from 1971-1976 until it moved to the present address at 1912 Pike Place, its present location. The store's exterior is unchanged secondary to its historical significance and remains a popular tourist attraction. So, truth be told, this is not the original Starbucks. However, when the original store moved, it officially changed locations and the first store was no longer open.
The new store has taken efforts to keep the Pike Place location authentic. "The design of our 1st & Pike coffeehouse evokes the warm heritage of that first store through its hardwoods, furniture and lighting." https://www.starbucks.com/coffeehouse/store-design/1st-and-pike.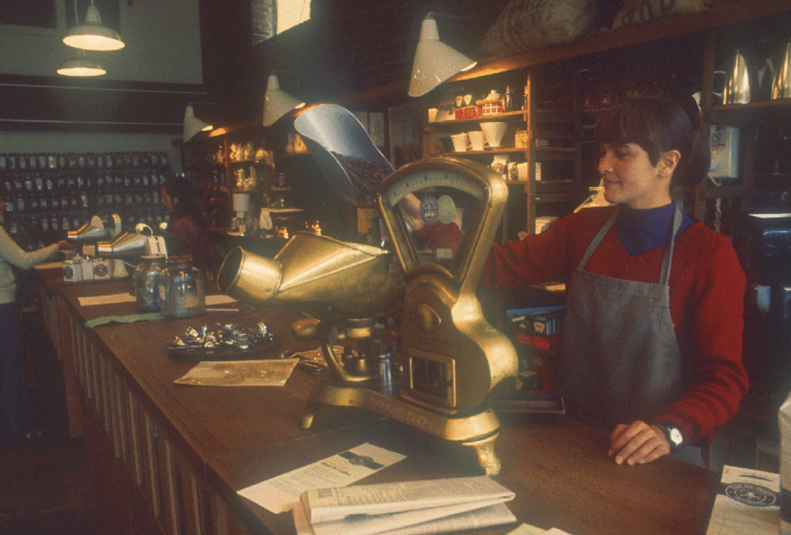 ---
High Stalls
The local displays of local fruits, vegetables and herbs are seasonal and locally grown. There will be plenty of hand out samples to try. Even if you are visiting and not in need of fresh groceries, the displays are beautiful to look at.
Walk around, enjoy the views, and grab a cup of coffee.