We found ourselves in the port of Skagway, Alaska for 9 hours, plenty of time to ride the White Pass Railway and take a ferry over to the nearby town of Haines.
White Pass & Yukon Route Railroad
Build it and they will come. The White Pass and Yukon Route connects the port of Skagway with Whitehorse, the capital of Yukon. As a closed system, there is no connection to any other railroad. Originally opened on August 1, 1900, the White Pass and Yukon Route took 26 months to build and cost 10 million dollars. This railway is a chance to experience a Historic Civil Engineering Landmark.
In 1896, the first gold flakes were discovered in the Klondike setting off a stampede of events better known as the Klondike Gold Rush. The founder of Skagway, Alaska predicted the future rush for gold and it was suggested that eventually a railroad would be built through the rugged terrain of the Chilkoot Pass.
The White Pass Summitt Excursion takes passengers from the tidewater at Skagway to the White Pass Summit, a 2,865 foot elevation gain, in the comfort of the vintage railway cars although viewing from the car platforms is also allowable. Viewpoints along the way include Bridal Veil Falls, Inspiration Point, and Dead Horse Gulch.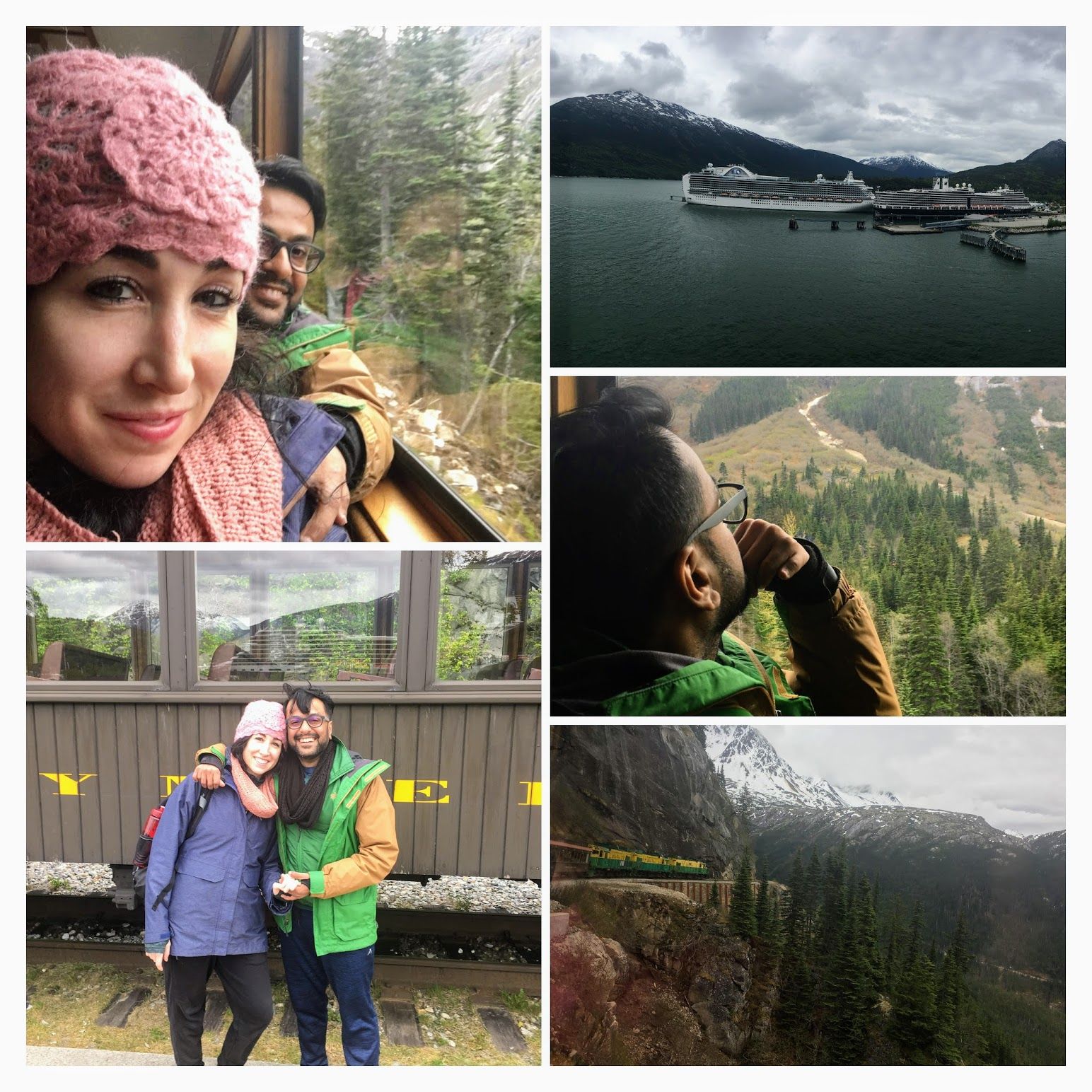 ---
Haines-Skagway Fast Ferry
Although Skagway will be crowded with tourists, the smaller town of Haines Alaska is a hidden gem and definite location of interest if travelers from a cruise ship desire a more authentic experience. Located along the edge of North America's longest and deepest fjord, 68 nautical miles north of Juneau in Southeast Alaska, Haines can be trickier to access to get to given the harbor is not accommodating to most cruise ships. However, it is easy if you know where to go!
For the travel explorers out there, the Fast Ferry service is walking distance from the ship port in Skagway Alaska, a common destination for most cruise tours. This will not be a cruise excursion itself but easily booked independently (and cheaper than most cruise excursions) online. A breathtaking 45 minute trip between Haines and Skagway, you will journey through the deepest fjord in North America. The service is safe, reliable, and an easy way to explore both quaint Alaskan towns in a day.
Given tickets are subject to availability I highly recommend booking ahead of time to ensure your preferred departure time.