Latourrel Falls
Latourell Falls is a waterfall along one of Oregon's playgrounds, the Columbia River Gorge. The Lower Latourell Falls are easily accessed from the Trailhead and a short further are the Upper Latourell Falls. The entire loop is 2.4 miles with an elevation gain of 625 feet. An easy hike, this can easily be completed in under an hour (more if you want to take in the abundant photo opportunities). Only a short drive from Portland, Oregon this trip can easily be done in a morning.
The trail is open year round and is both family and canine friendly. Lower Latourell Falls is a 224 foot waterfall single plunge system over a lip of basalt. The Upper Latourell Falls is a two-tiered system and equally as beautiful although less dramatic given the shorter drop. Although beautiful in all seasons, the water flows becomes low in the summers.
We visited in November during a chilly but clear day. Waterfall mist may freeze in winter making conditions more treacherous.
Open 6 am to 10 pm. Dogs are welcome on a leash. Entrance Fee: none.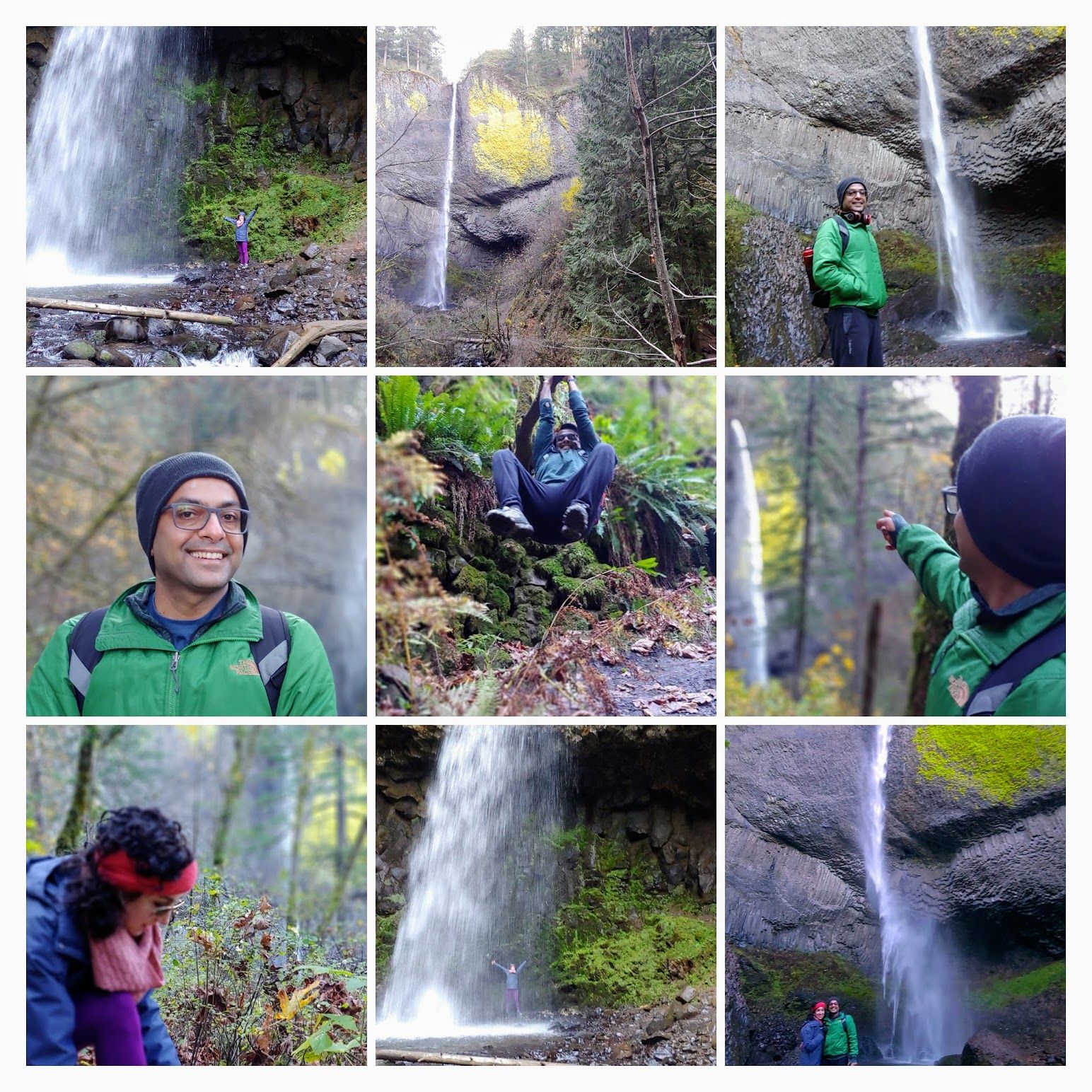 ---
Cascade Head
We got off a plane from India, picked up our life's belongings in Colorado, and drove halfway across the country to Oregon. A week after starting my dream job, I knew we had to explore the Oregon coast. Before we were even unpacked, we were off to Lincoln City for the first beach hike of our lives.
Not regrettably, we chose Cascade Head. Accessed by three trailheads, a lower trail open year-round and two Forest Service trailheads that are closed from January to mid-July, the views of the Coast are spectacular. We chose the Lower Conservancy Trail, a 4.2 miles moderate difficulty trail with 1,200 feet of elevation gain. The trip to Hart's Cove is 5.4 miles, also a moderate hike with 900 foot elevation loss. Stay tuned! That hike coming soon.
Fees: None