Dalhousie is a picturesque hill station in the Chamba district of northern India. Established in 1854 as a summer vacation retreat for the troops and officials of the Indian Empire, it is now a popular destination for Indians and non-Indians. The quiet, serene atmosphere is perfect for anyone who wants to de-stress. Situated between snow-capped peaks, elevations vary between 6,000 and 9,000 feet.
Peak tourist season runs from May to September. As we visited in June, we were not disappointed by the perfect weather and majestic views. We arrived after a long although very interesting car journey from Chandigarh.
We were fortunate to book lodging at the Grand View Hotel, an aptly named accommodation that we found hard to leave after two days in the hotel's peace and beauty.
The grounds at Grand View Hotel (http://www.grandviewdalhousie.in/) are beautifully maintained with the Himalayas on full display by the large north facing windows. The room are beautiful and even include a large tub! Anyone who has traveled within India knows this comes as a luxury.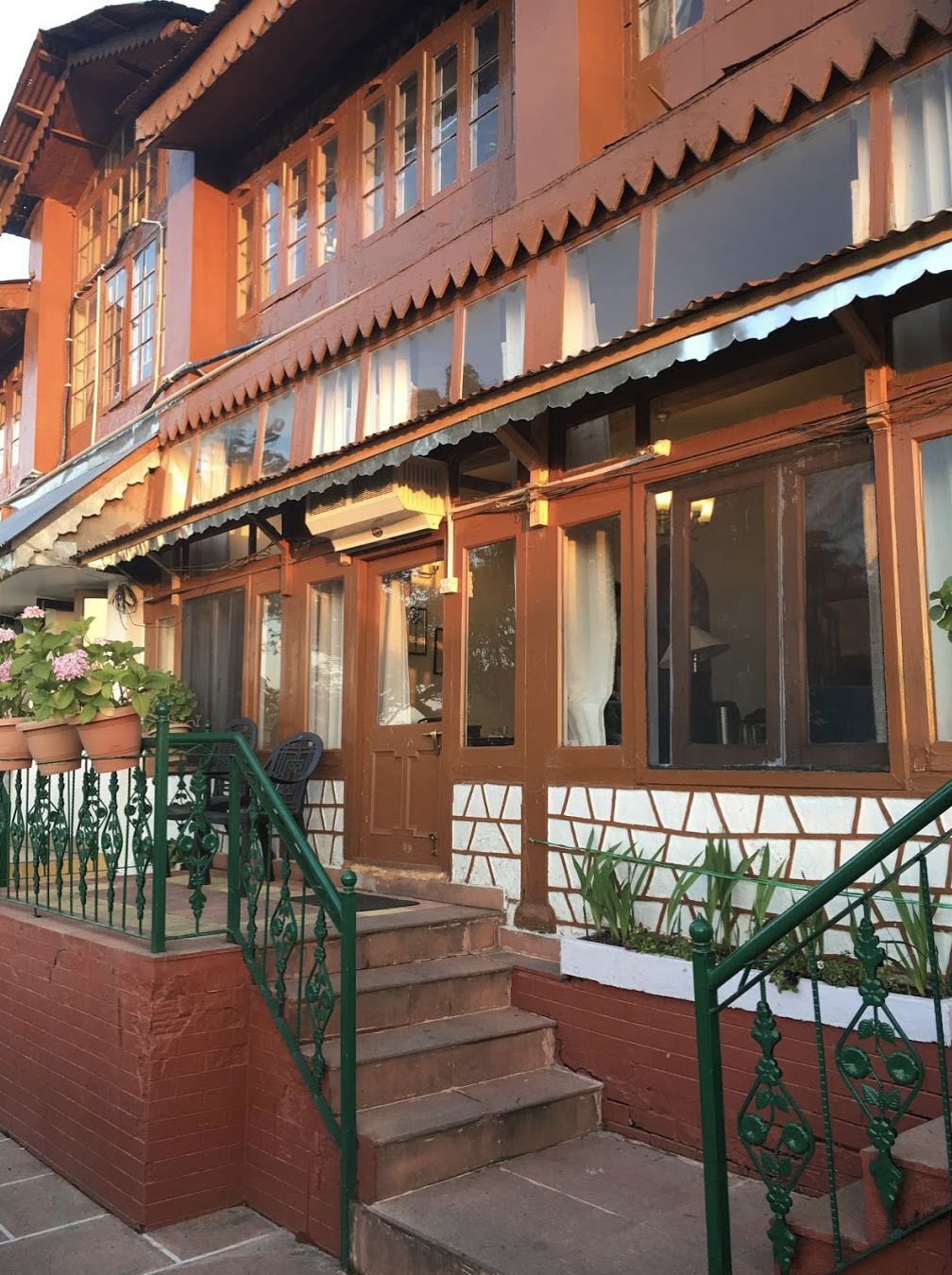 There are many places to sit and soak in the majesty of the view. If the Himalayas are not enough, the grounds are covered with gorgeous hydrangeas. A monkey may even randomly cross your path and you make the short journey into town.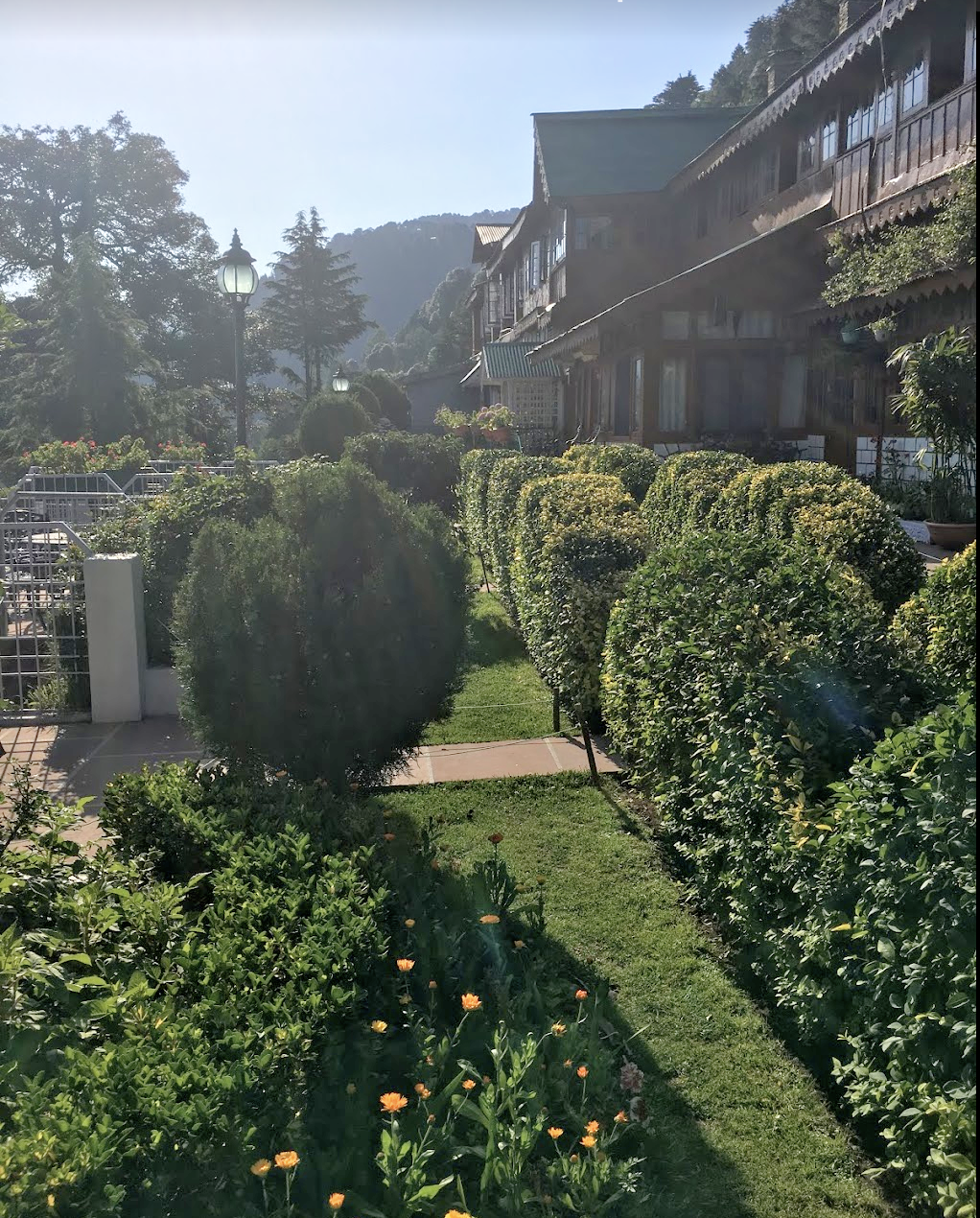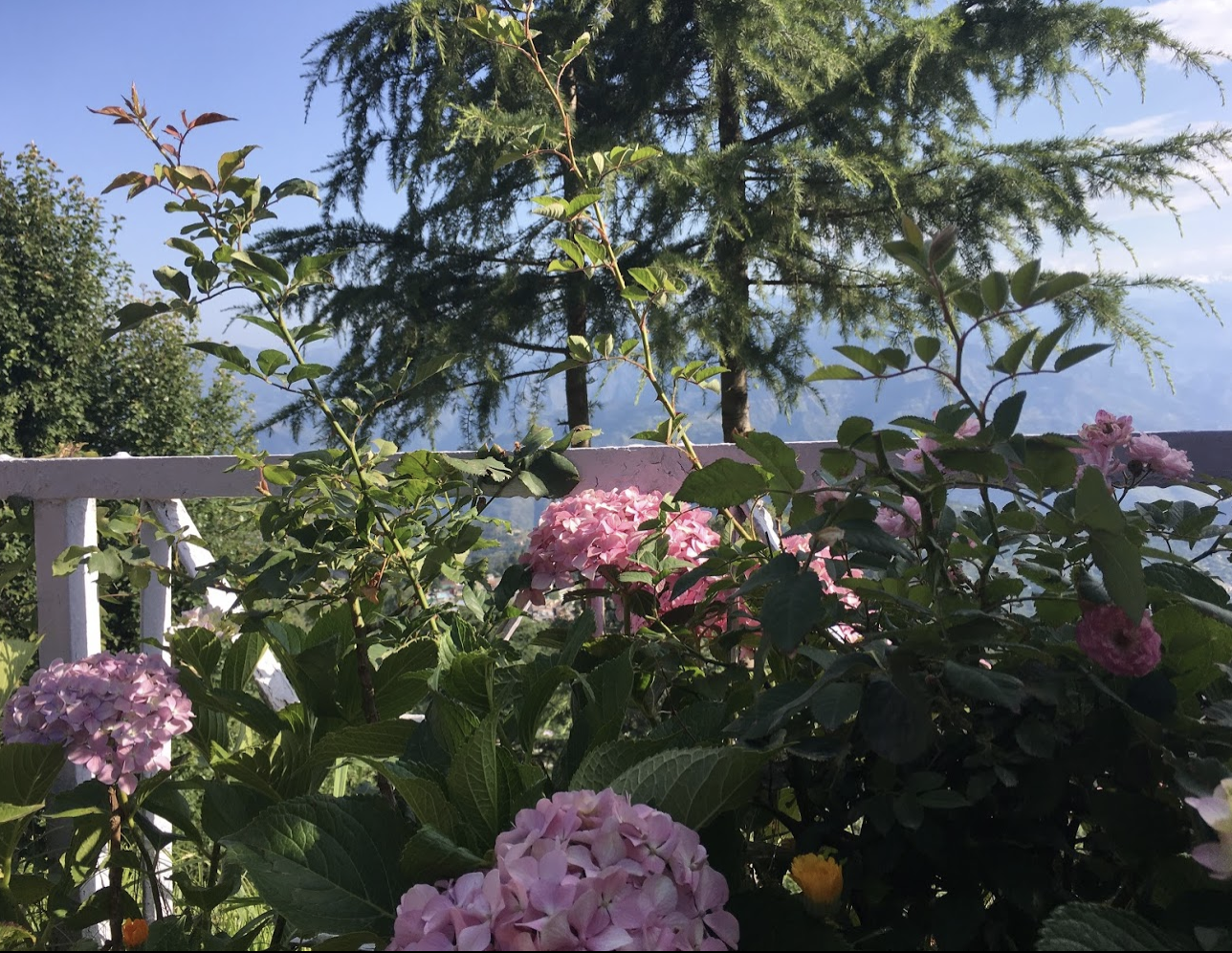 When hunger sets in, visitors can move upstairs to the dining room where breakfast and dinner was served. The options were plentiful and the food delicious. We always took a table by the window to ensure we could soak up every second of this 'Grand View'.